"It's wise to take advantage of the latest tools, tactics & techniques to optimize your lead funnel."
No offense, but I'm hard pressed to find a franchise sales department that can "do it all" and do it right, especially when it comes to lead gen & nurturing.
It's because they mostly don't get that it's all about the "journey."
Think about it. What is the experience really like when a candidate (aka your next franchise rockstar) learns about your opportunity, to the moment you have your first video call… and be selfish, what was it like for you?
I genuinely hope it's persona-driven, data rich, results-oriented, consistent, meaningful, personalized, on brand and so on.
Getting there is not rocket science, but it is a discipline that requires a mixture of passion, principles, technology, agility, and creative flare.
So what's the secret sauce? Here are a few fundamental tips that you could start to implement tomorrow, with or without our help: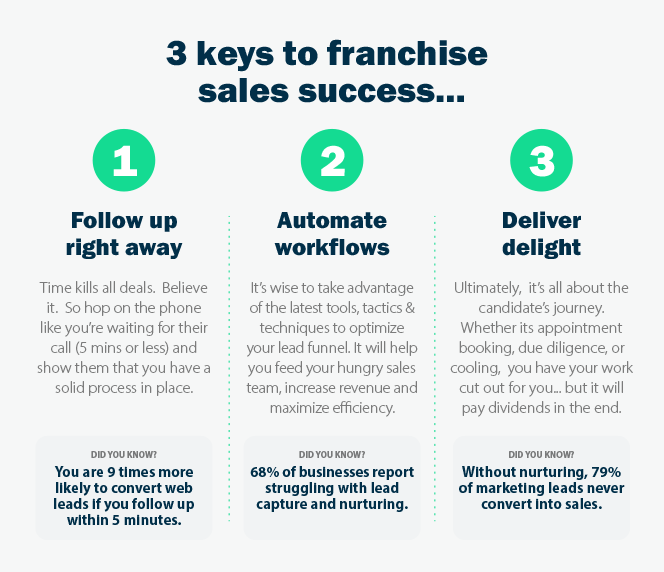 Interested in learning more?
We're ENGAGEM, your source for bolt-on digital marketing and lead gen services for franchises and more.. If you have a hungry sales team, we should talk.
Why wait? Answer a few questions to get started.