"Today's best practices in email marketing require more personalization and care."
Although email still reigns as one of the most effective channels for opening up a line of communication with your prospects, most salespeople are still sending cold emails like it's 2015.
The problem is that today's consumer is constantly bombarded with unsolicited calls, voicemails, ads, emails, text messages and social media messages; almost all of which are automated and fail to connect with the recipient.
So what can be done to improve results from cold emails?
Here are a few tips that you could start to implement tomorrow, with or without our help:
With that said, here are a few tips that you could start to implement tomorrow, with or without our help: 👊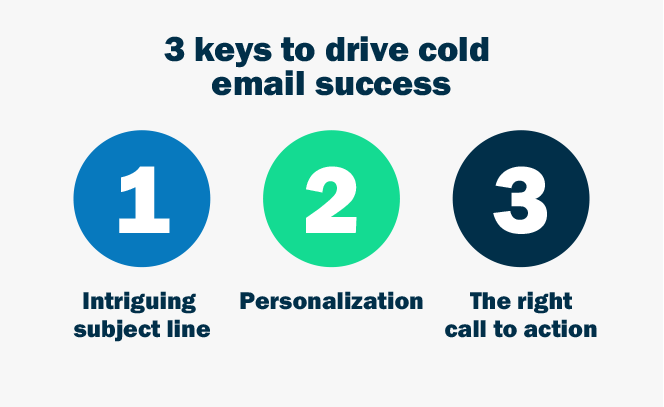 1. Drive traffic to your website
1) Entice the reader by hinting at something that benefits or involves them directly. Great examples of subject lines includes:
Did you forget something? (for the abandoned product in a cart)

We're starting in 4 hours (for the upcoming meeting)

Call tomorrow (for outbound cold calling)
2) A remarkable lift in response can be achieved by taking the time to relate to prospect by including their name, and customized sentences they can relate to, such as:
Commonalities (mutual friends, shared interests, etc)

Compliments (ex: Congratulations for x)

Questions (ex: Can you tell me more about x?)
3) In life, you don't get anything you don't ask for, so be sure to add a relevant call to action at the end of your message. Common examples include:
Book a FREE info session

Visit our website

Drop by our showroom
Interested in learning more?
We're ENGAGEM, your source for bolt-on digital marketing and lead gen services ... If you're looking for sales leads, let's talk.